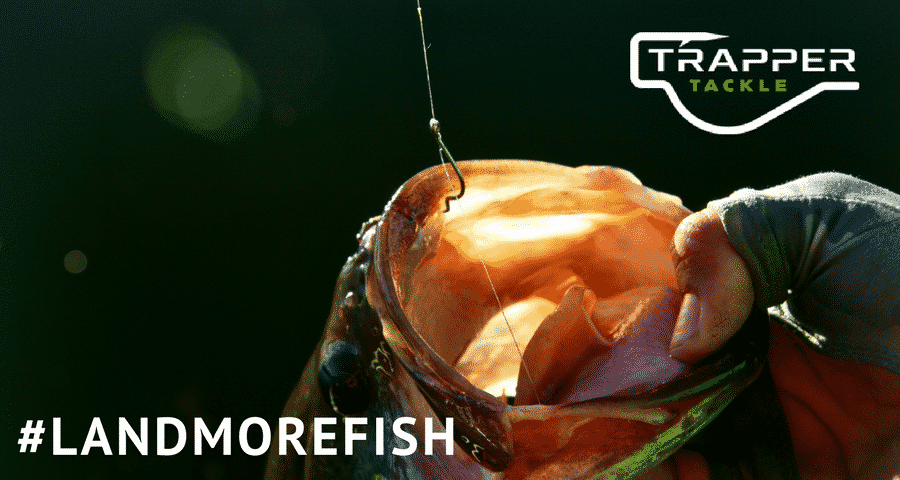 ICAST New Product Showcase Best of Show Award Winner
In 2016, Trapper Tackle took the fishing industry by storm with a truly revolutionary innovation in hook design with the debut of a new hook that proved to be so much more than just another drop shot hook.
Trapper's ultra versatile, Dropshot - Live Bait - Finesse Fishing hook was presented to the fishing industry at ICAST in July 2016 and emerged with an ICAST New Product Showcase Best of Show Award for Terminal Tackle. Trapper went on to earn similar awards at other industry trade shows in 2016 drawing attention to a versatile line of general use and technique specific hooks that come in an array of sizes and wire gauges.
In 2017 Trapper Tackle returned to ICAST with another game changer, earning a second, consecutive ICAST New Product Showcase Best of Show Award for the Trapper Round Bend Treble Hook.  Built around the same patented features used in the 2016 Award Winning Dropshot - Live Bait - Finesse Hook, Trapper Treble Hooks are perfectly engineered to penetrate easily and lock in place.
Trapper Hooks are forged from quality high carbon steel and have a sticky sharp Piercing Point® that penetrates like a needle point rather than slicing large lacerations in the fishes mouth. That's not only better for hook sets and landing ratios, it's better for fish care.
Many consider the patented Trapper® Box design to be a revolutionary innovation because the opposing 90 degree angles that form the Trapper® Box lock the hook in place by eliminating the pivot point inherent in traditional hooks and creating a trap like box that is very difficult for fish to overcome or throw.
Trapper Hooks are engineered with similar wire gauges and hook size standards as other major hook brands.  The Trapper Box scales with hook size to fit your favorite bait, so if you typically fish a 4/0 Offset Wide Gap Worm Hook with a particular bait, you will likely want to fish it with a 4/0 Offset Wide Gap Trapper Hook. Because the Trapper Box holds the bait in place better than other hooks, certain soft plastic baits may lend themselves to upsizing your hook. This is especially true for thicker or longer baits.  The key to rigging Trapper Offset Wide Gap Hooks perfectly is to make sure that the bait fits comfortably inside the Trapper Box in the business end of the hook and that the hook point lays flush on top of the bait or is slightly Texposed to remain weedless.
Make More Casts. Land More Fish.
Test after test, angler after angler, award after award have proven that this innovative line of Trapper Hooks from Trapper Tackle significantly improve both bait and fish retention.  Pick up a pack today and you'll see the difference on your very first fish.
For a tournament angler, the increase in angler efficiency that creates an opportunity to make more presentations, trigger more strikes and land more fish is invaluable.  For recreational anglers it simply means a better and more enjoyable fishing experience.
Showing all 7 results